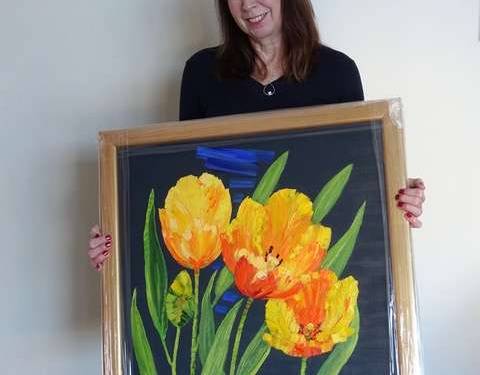 Where To See My Art
My ORIGINAL LANDSCAPE AND STILL LIFE PAINTINGS are exhibited in the following art galleries. Please click on each gallery link for more information:

GLASGOW:
SCOTLANDART GALLERY, 193 Bath Street, Glasgow, G2 4HU
THE GLASGOW GALLERY, 182 Bath St, Glasgow G2 4HG
THE LEMOND GALLERY: Summer and Winter Shows
EDINBURGH:
THE MORNINGSIDE GALLERY, 94 Edinburgh EH10 4BY
ABERFELDY: THE ABERFELDY GALLERY, 9 Kenmore Street, Aberfeldy, Perthshire PH15 2BL
CRIEFF: THE STRATHEARN GALLERY, 32 W High St, Crieff DH7 4DL
AUCHTERARDER: THE DNG GALLERY, 109 High St, PH3 1DJ
ISLE OF ARRAN:THE ARRAN GALLERY, WHITING BAY KA29 8QH
St ANDREWS: THE SPROSON GALLERY, 138 South St, St Andrews KY16 9EQ
CAMBRIDGE: THE DARRYL NANTAIS GALLERY, Linton, Cambridge CB21 4HS.
ART FAIRS IN THE UK with LINTON59
FRESH ART FAIR - Cheltenham April 2019
FRESH ART FAIR - ASCOT 20 - 22 September 2019
EDINBURGH ART FAIR - Edinburgh 21st - 24th November 2019 Edinburgh Corn Exchange, New Market Road, EH14 1RJ
My art is on show with Linton59
My Art Studio, is on the south side of Glasgow. Visits by appointment are welcome.