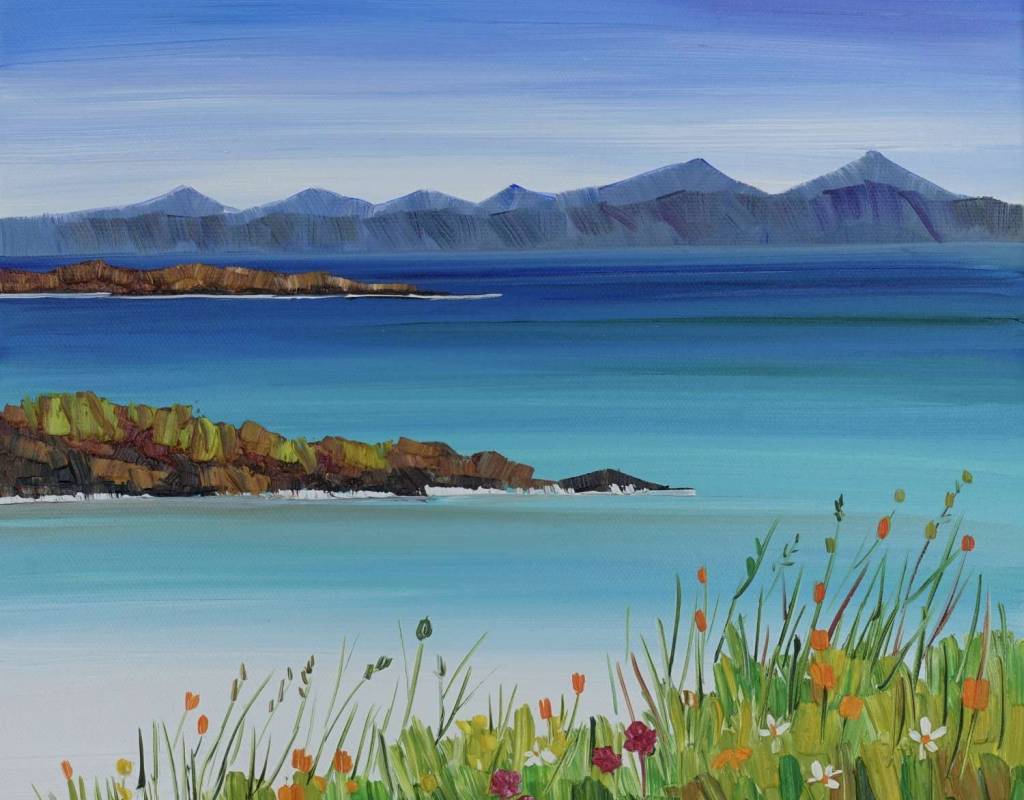 Paintings from My Studio
PAINTINGS IN MY STUDIO  My art studio is in Giffnock, on the south side of Glasgow
STUDIO VISITS  are welcome and there is always work in progress to see.  I am always happy to meet art lovers and chat about my art.
PAINTINGS IN ART GALLERIES Most of my paintings are out in galleries.  You can see a list of galleries who show my art on the "Where To See My Art" page. 
NEW PAINTINGS On this page there are some images of new paintings.  If you see anything you like - please get in touch.  I am happy to give you more detail and let you know where the painting is exhibited.