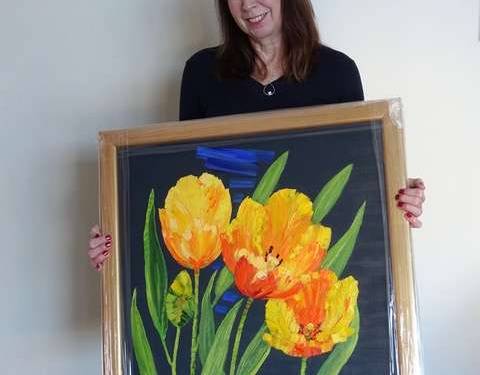 Where To See My Art
My ORIGINAL PAINTINGS are regularly exhibited in the following art galleries:
GLASGOW: THE ANNAN GALLERY 164 Woodlands Road, Glasgow G3 6LL: THE THISTLE GALLERY, Park Rd.Glasgow G4 9JF;
MACGREGOR FINE ART 166 Hope St, Glasgow G22TJ;
SCOTLANDART GALLERY, 193 Bath Street, Glasgow, G2 4HU
THE SOUTHSIDE GALLERY, 28 Battlefield Rd, Glasgow G42 9QH
EDINBURGH: ALPHA ART, 52 Hamilton Place, Stockbridge Edinburgh EH3 5AX;

THE MORNINGSIDE GALLERY, 94 Edinburgh EH10 4BY
CRIEFF:THE STRATHEARN GALLERY, 32 W High St, Crieff DH7 4DL
ISLE OF ARRAN:THE ARRAN GALLERY, WHITING BAY KA29 8QH
BOTHWELL: SCOTLAND ARTISTS, 7 Main St Bothwell, G71 8RB
KIRKCUDBRIGHT: The Whitehouse Gallery, 47 St Mary's Place, Kirkcudbright DG6 4DU
CAMBRIDGE: THE DARRYL NANTAIS GALLERY, Linton, Cambridge CB21 4HS
STUDIO VISITS: I work from my small studio in Giffnock, on the south side of Glasgow. Please contact me if you would like to visit.
My GICLEE ART PRINTS are exhibited in:
THE SOUTHSIDE GALLERY, 28 Battlefield Rd, Glasgow G42 9QH
THE ARRAN GALLERY, Whiting Bay, Arran KA29 8QH
I have a great relationship with all of the galleries I work with. Please have a look at my Gallery News page. This page is updated regularly and features paintings currently on display in one of my galleries.